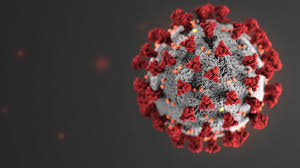 Employment Law & Covid 19
In response to the current COVID-19 pandemic, the Federal Government recently passed the Families First Coronavirus Response Act (FFCRA) provides employees with additional protections and benefits. Specifically, beginning on April 2nd, employees are entitled up to 80-hours of paid sick leave at their regular rate of pay if they are unable to work (including telework) because:
-they are quarantined,
-they are experiencing COVID-19 symptoms, or
-they have a bona fide need to care for an individual who is subject to a quarantine.
Additionally, and also beginning on April 2nd, the Family Medical Leave Act's coverage is expanded to individuals who have worked at least 30-days with their employer and provides up to an additional 10-weeks of paid expanded family and medical leave at two-thirds the employee's regular rate of pay where an employee is unable to work due to a bona fide need for leave to care for a child whose school or child care provider is closed or unavailable for reasons related to COVID-19.
If you or a family member are not being afforded the benefits and protections provided by the law, please contact our office for a free consultation to find out how we may be able to help you.