Giving Back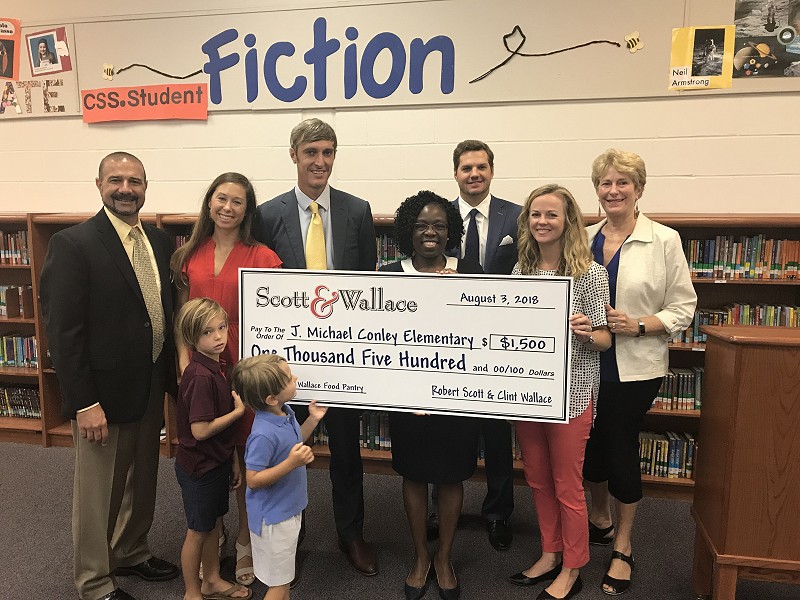 If you're like us, you would be hard-pressed to believe close to 20 percent of Leon County residents are struggling with poverty, according to latest U.S. Census estimates. The local Second Harvest Food Bank reports 1 in 4 children are hungry.Leon County School's food pantry provides a guaranteed source of food for the students in need, but the food pantry is stocked 100% by donation. Going into this school year, Leon County School's report lacked funds to support J. Michael Conley Elementary School food pantry, and it was without hesitation we decided to step-up and help.To provide some backstory, we (Robert and Clint) both have personal ties to a teacher within our family, and giving back to local schools by helping teachers and students is a passion of ours.Recent grocery store closures have furthered the food insecurity epidemic in Tallahassee. According to Chris Petley, Leon County Schools spokesperson, "there are students suffering all over the community not in any specific region."On Tuesday, July 31 we were pleased and humbled to present a $1,500 check to J. Michael Conley Elementary School Principal, Taka Mays, to support the 2018-2019 food pantry.

The donation makes substantial headway in achieving the school's goal, as they must collect $5,000 to run the food pantry for the upcoming school year. Canned goods, non-perishable items and other shelf-stable food are purchased with the collected funds and placed into backpacks for the children to carry home on the weekends.

"Our school is forever thankful for the donation on behalf of Scott & Wallace," says Taka. "Our counselors, teachers and staff are aware of the kids who experience food insecurity and to be able to provide those children with peace-of-mind is priceless."

To get involved and make a difference in the life of a child by making a donation to J. Michael Coney Elementary School at Southwood Food Pantry, contact Kelli Walker at walkerk7@leonschools.net or (850) 510-9736.

It is our hope that as a community we can band together to ensure no child has to go to school hungry.